NEA-RC wants to showcase your "Shack Spotlight"!
The Northeast Arkansas Radio Club would like you to show off your ham shack or your amateur radio activities! All you have to do is submit one (or more) photos with a brief summary, to make you eligible for the monthly spotlight. Submit your photos and summary to Dorian Kettler, [email protected] or submit them to our Facebook Page! One lucky operator will be selected monthly, so be sure to check back with us on our social media pages to see if you win!
---
---
NEARC Ham Test Session
Contact Henry Mitchell 870-919-4101
---
The NEARC meets the first Monday night of each month at about 6 p.m. at the Craighead County Courthouse Annex building 511 Union Jonesboro, AR. We encourage members to attend the meetings. Guests and other interested parties are always welcome. Yearly membership dues are $25.00 and this helps support club activities and projects. As always, we appreciate your continued support.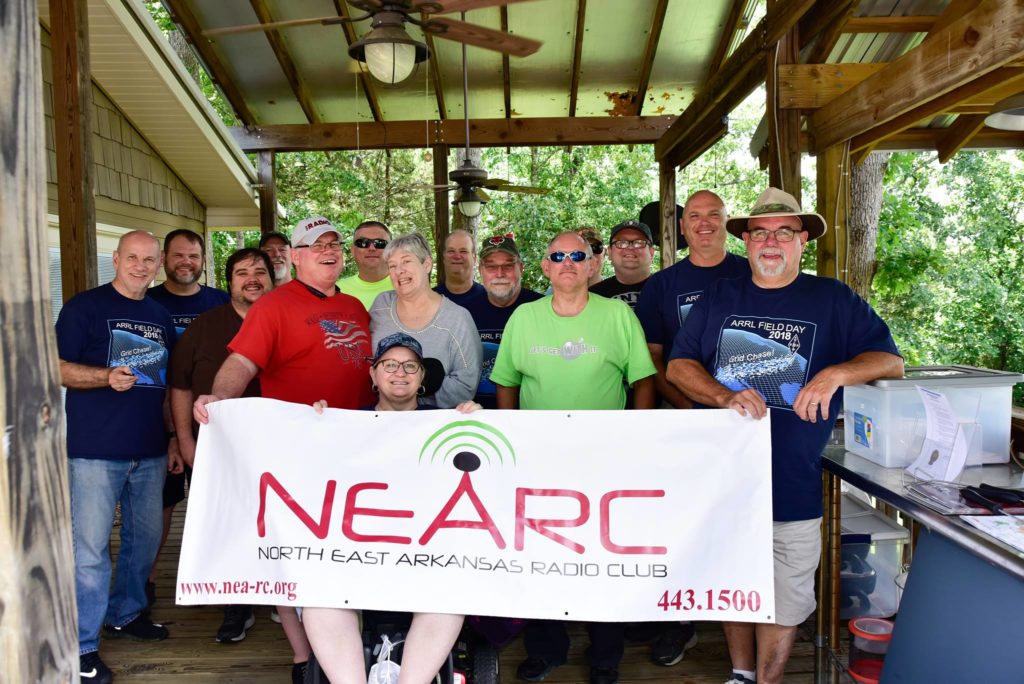 K5NEA Repeaters
The club owns & operates two repeaters, one is 443.150Mhz repeater from high atop Centennial Bank Stadium on the campus of Arkansas State University. The repeater also is linked via Echolink, Allstar and features a 2 meter remote base. The repeater itself is a Kenwood TKR-850 with an Arcom RC210 Controller and a 16 bay Decibel Products antenna. The second repeater is a DMR on 442.2125 with an ID of 310514 (BrandMeister), TS1 is dynamic and TS2 is for local communications. The repeater is a Motorola SLR 5700 and a Commander 1151-2N antenna.
Mission Statement
The NorthEast Arkansas Radio Club promotes growth in Amateur Radio. We are involved in all aspects of Amateur Radio and want all members to grow and be involved in club activities.